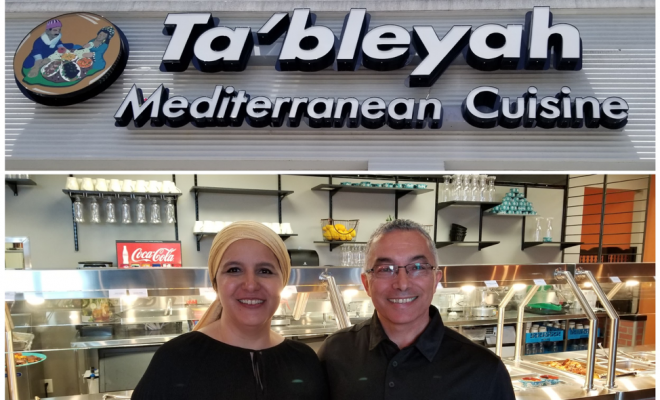 News
Ta'bleyah Mediterranean Cuisine in The Woodlands
By |
Ta'bleyah Mediterranean Cuisine, a family owned and operated restaurant is serving true Mediterranean cuisine made from recipes passed down through generations of their family. The all-you-can-eat buffet has so many delicious and authentic options, and if that isn't enough, you can add more a la carte grill menu items to eat like a king. Serving freshly prepared food daily using home-cooked techniques, Ta'bleyah also offers fresh squeezed juices.
Egyptian-born owners Ramez and Heba Shokeir were an engineer and a teacher with a dream of opening a restaurant and bringing their traditional Mediterranean food to the public. After living in Egypt, the Shokeirs spent nine years in Saudi Arabia, moved to Houston about ten years ago, and fell in love with The Woodlands. Ramez and Heba have three children: Mayada, Momen and Yara. The two daughters help their parents during the week and their son comes back from college at A&M to help during the weekend.
Ramez and Heba knew the restaurant business was a lot of hard work, but they wanted to bring made-from-scratch techniques and recipes they learned from Heba's grandmother. Heba says that she does not believe in short cuts when cooking. They thought the buffet offered the flexibility to best showcase the authentic family recipes because they can change dishes as they learn and cater to their customers tastes and requests.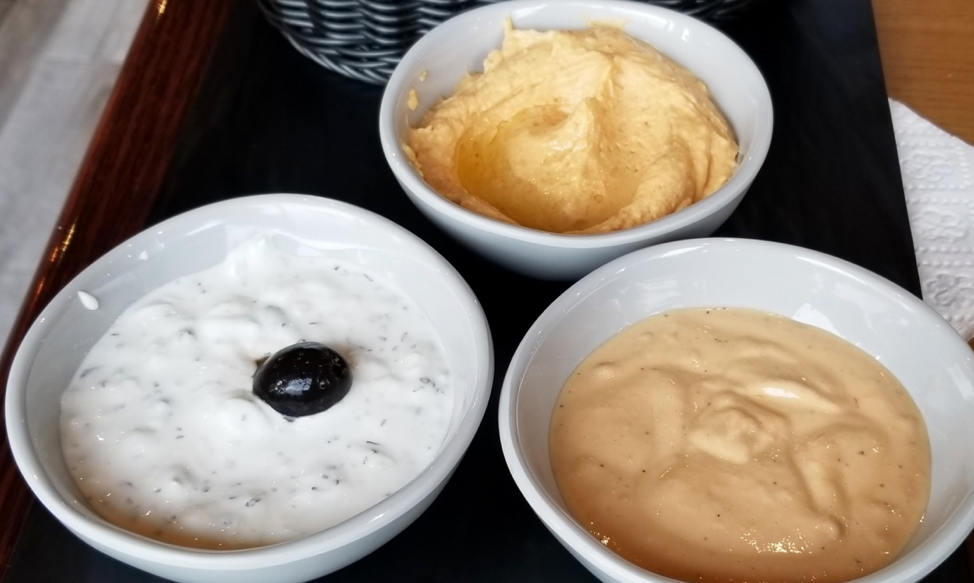 Ramez said, "It has been amazing seeing people enjoy our food and appreciate the Mediterranean experience," and is proud that all the food is made from scratch with his wife as the head chef.
The buffet starts with dips and salads. Tahini, Hummus, Baba Ganoush, Tzatziki, hot sauce, and garlic sauce with the fresh warm pita bread brought right to your table. Salads include Mediterranean, Tabbouleh, quinoa, stuffed grape leaves, tomatoes with mozzarella slices, falafel, cauliflower, fried Kibbeh, and potato cubes.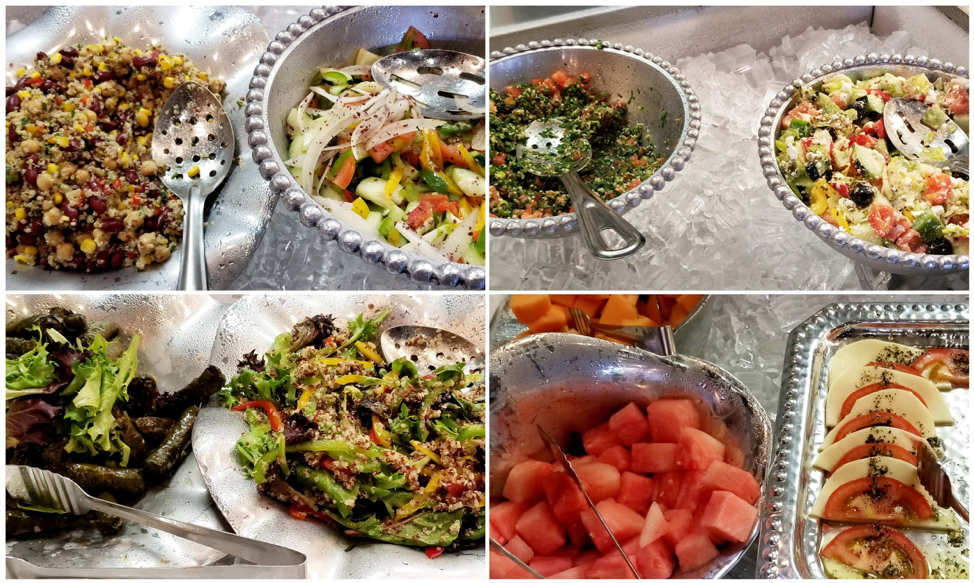 Soups and grains include Egyptian rice, basmati rice, couscous and a rotating soup of the day.
Vegetables featured are grilled eggplant with onions, okra with tomatoes and onions, and mixed grilled vegetables.
Meats available are roasted chicken, fried fish, baked fish, meatballs and a Mediterranean twist on the brisket is one of their signature dishes. The brisket is a two day process and at least six hours of cooking with their secret mixture of herbs and spices. Surprisingly, Ta'bleyah even has great old fashioned fried chicken for any picky eaters and is great for kids.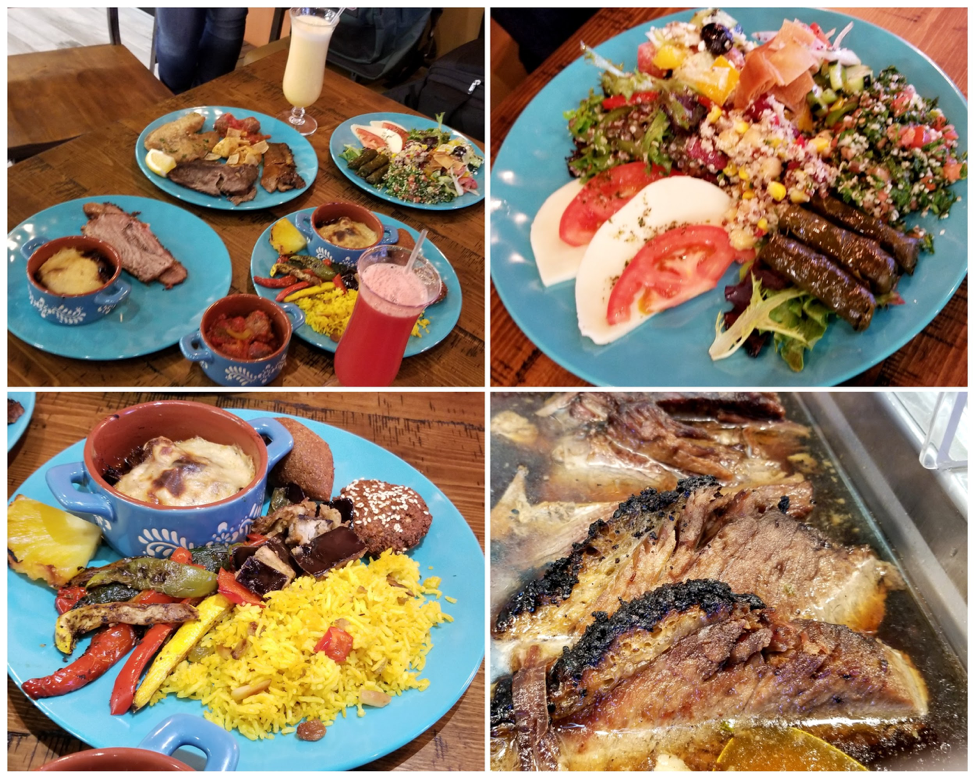 Last but not least! Desserts include baklava, rice pudding, fresh fruits, and Om Ali (puff pastry, milk and nuts).
The Interview
Where did the name of your restaurant come from and what does it mean?
"It is an Arabic word, originating in Egypt – our home country. It literally means lower round table where we sit all around on the floor to eat together, however it is also interpreted as a common area for family to sit and enjoy each other's company over food or tea. This is what inspired us to build this dream restaurant of ours."
What made you decide to open in the Spring/Woodlands area?
"We have been living in the woodlands for years now, we have made it our home. However, we have not been able to find authentic Mediterranean food in our area. With my wife as a great cook and our passion for food, we started building our dream in this restaurant!"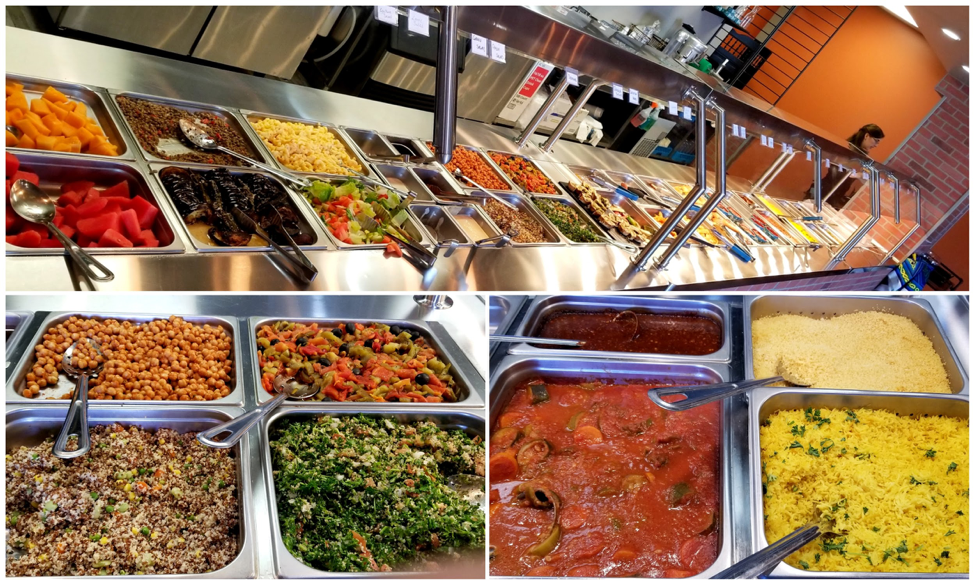 For someone who hasn't been to Ta'bleyah Mediterranean Cuisine, what should they expect for their first visit?
"We look forward to the new faces as well as our regular customers who have made themselves feel at home. We would like our customers to feel our hospitality, be comfortable and enjoy some excellent food. It is a casual dining experience that can be shared with small to large groups. Great for a family outing!"
What sets you apart from all the other Mediterranean restaurants around town?
"We believe that every restaurant has its unique taste. Our food is freshly made in house every single morning – this is something we pride ourselves on. Along with our unique flavors, our friendly environment and home like atmosphere is definitely something we aim to achieve. "
Where does your recipes come from and how much of the menu is made from scratch?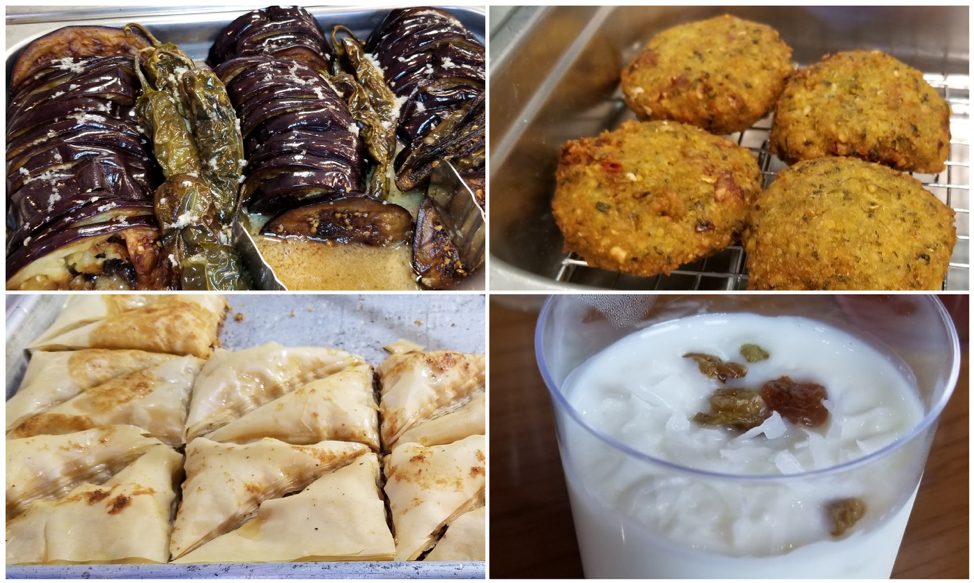 "Our recipes come from traditional Egyptian dishes, passed down throughout our families. My wife is the cook in the kitchen and creates all these recipes herself. We create everything from scratch, from our dips and hummus all the way to our meats and seasonings and everything in between."
The menu has some very interesting dishes. What dishes would you consider exclusive to Ta'bleyah Mediterranean Cuisine?
"We wanted to create a traditional menu where our customers can have a new experience as they try some Mediterranean, specifically Egyptian, food. Some of our key highlights include our fried Kibbeh, the juicy Brisket, Tahini chicken, slow grilled chicken and Tabbouleh salads! Another major highlight are our grilled koftas included in our a la carte menu!"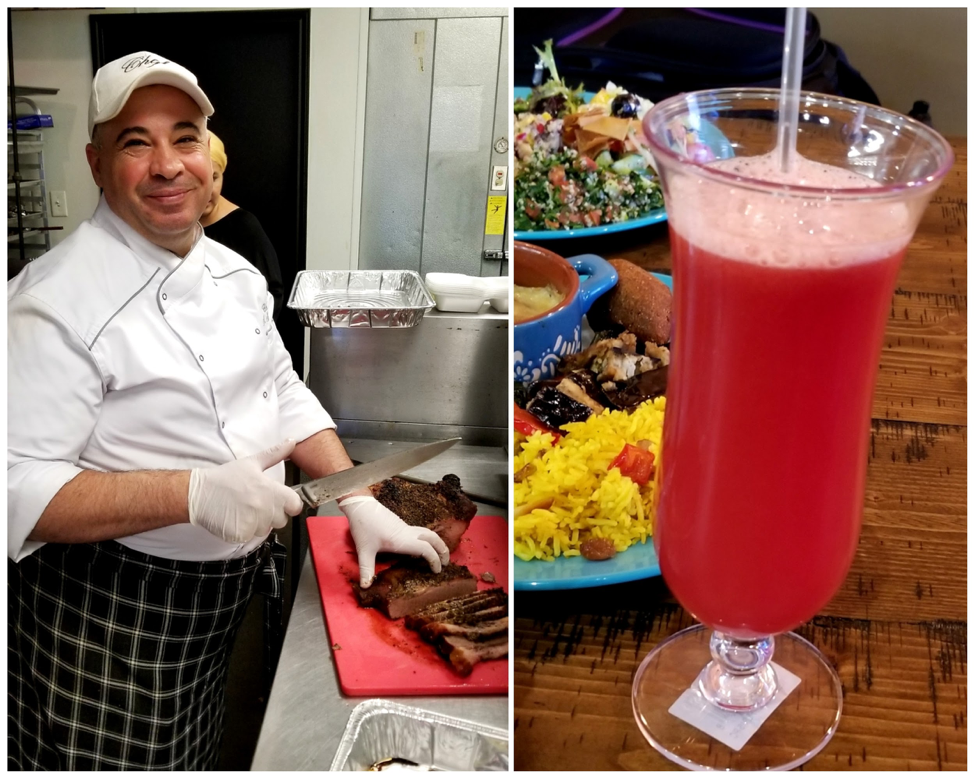 What do you want Ta'bleyah Mediterranean Cuisine to be known for?
"FRESH HEALTHY FOOD! We would like to be known for our great food options and our unbeatable service!"
Tell us about your chef?
"Our Chef is Heba Ramez. She is a mother of three and has always had a passion for cooking. She learned many recipes from her mother and grandmother. These recipes are the base of many of our dishes. Opening and owning a restaurant has always been her dream!"
How does the lunch buffet differ from the dinner buffet?
"The lunch and dinner buffets slightly differ as more vegetable items are added for lunch and exchanged for dinner as to give variety to our customers. There is also another difference between weekdays and weekends, where we add specialty items on the weekends!"
What is your must try dishes, and what are some of your family favorites?
"You must try the briskets It is one of the juiciest I have ever had! As well as our salads – especially the tabbouleh! It's hard to pick a favorite when I'm picking between the fresh grilled veggies and the perfectly seasoned koftas! But if you're looking for deserts – our baklava is unbeatable!"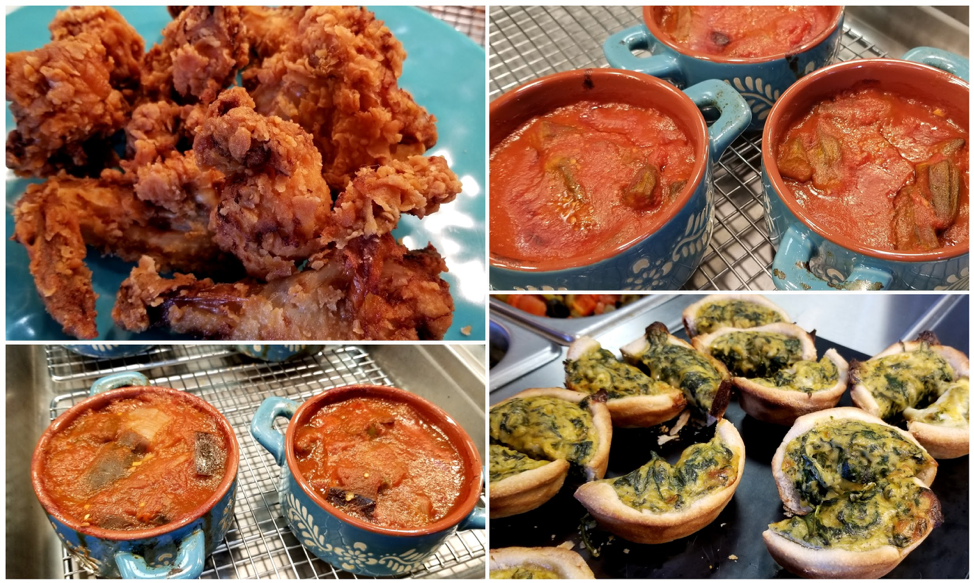 Do you plan to expand the menu and have any specials?
"We try to add and adjust as we receive feedback from our customers!"
"We have special dishes on the weekends:
Saturday: Stuffed Pepper, Tomatoes and Squash = we call this Mahshy!
Sunday: Khoshery: a traditional dish made with lentils, pasta, caramelized onions and some other toppings of your choosing!
As well as sweet and savory crepes!"
Any plans to open more locations or franchise Ta'bleyah Mediterranean Cuisine?
"We would love to keep our business growing! When the opportunity arises, we wish to keep expanding and open new locations!"
Five words to describe Ta'bleyah Mediterranean Cuisine?
"Fresh, Home-cooked, Healthy, Friendly, Family!"
Ta'bleyah Mediterranean Cuisine is located at 525 Sawdust Rd, The Woodlands, TX 77380. Learn more by calling 832-663-9842, visit their website at https://tableyahcuisine.com/, and like their page on Facebook at https://www.facebook.com/tableyahcuisine/
Nick Rama is a food writer, contributor of Hello Woodlands, and shares his restaurant experiences on Nick's Local Eats at NicksLocalEats.com and the Q Up The Burgers Facebook page. Nick enjoys helping the small business owner, supporting his community with fundraising for food banks, and plans tasting events with locally owned mom and pop restaurants.