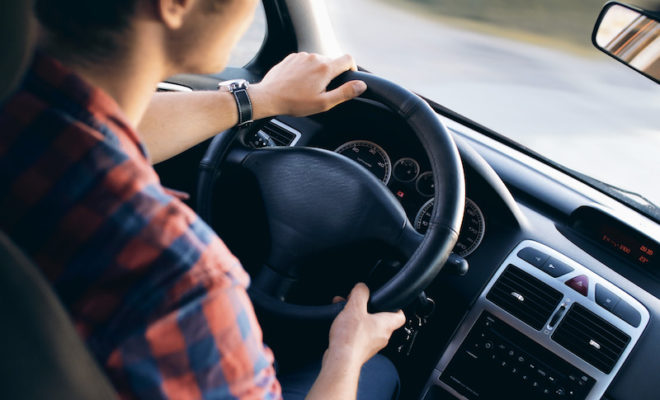 Lifestyle
SAFE 2 SAVE App encourages and rewards Safe Driving
By |
The Woodlands, TX – In 2016, there were 109,658 traffic crashes in Texas involving distracted driving – up 3 percent over 2015 according to TxDOT. More than 3,000 people were seriously injured as a result, and 455 died. These crashes were highest among new and younger drivers ages 16 to 34.
Even with the recent Texas law that went into effect September 2017 banning texting while driving, there continues to be an issue with distracted drivers on the road. It is not just sending text messages anymore, there are many other distractions that contribute to drivers not paying attention on our roadways. Recent studies show there are increasing reports of teens using the popular app Snapchat while driving, resulting in a significant increase in distracted driving incidents. A SAFE 2 SAVE study in 2018 showed that 90% of the college students surveyed use Snapchat while driving with 54% sending messages and photos. Only 10% check snap maps and 90% of the students check Snapchat stories. When asked the main reason for using Snapchat and driving, the students said FOMO, fear of missing out.
Zendrive says 88% of the trips they analyzed; a driver was on their smartphone. Of those trips, the average phone use was 3.5 minutes per hour of driving. They also discovered that taking your eyes off the road for 2 seconds increases chances of collision by over 20 times. And at 55 mph, 2 seconds is enough to travel the length of two basketball courts.
So, what can we do? Give driving your full attention by keeping your eyes on the road and avoid all distractions. We can also educate the community on the dangers of distracted driving. SAFE 2 SAVE, an app created to change the attitudes and behaviors that surround the use of smartphones while driving, is also promoting their safe driving initiatives to businesses, schools and organizations through competitions. The main purpose of the app is to encourage people in a positive way to drive safe by rewarding them with points to use at local businesses. The initiative began in College Station, TX and has rapidly expanded across many communities in Texas.
Marci Corry, President & CEO of SAFE 2 SAVE shared, "The goal is to truly change behavior so that drivers are no longer holding their phones in their hands or their laps. Rather, they select the SAFE 2 SAVE app before they drive and then decide to not use their phone in a way that chooses safety over productivity as people are 23 times more likely to be in a car crash when they text and drive."
A driver will simply pull up the SAFE 2 SAVE app, put their phone down and once the vehicle reaches 10 mph, 2 points per minute of safe driving is recorded. Once the driver has accrued points, they can select rewards from a list of businesses. Drivers can receive calls and make calls, but alerts will come up if they try to text, email, use social media, play a game or search for music. SAFE 2 SAVE has integrated Apple Maps, Google Maps and Waze into the app and Bluetooth will work at all times to encourage hands-free driving.
As there continues to be new social media apps that cause distractions while driving, SAFE 2 SAVE will continue to educate communities on the dangers of distracted driving in an effort to change behaviors and truly make a difference.
SAFE 2 SAVE is an app with a mission of Drive Safe 2 Save Lives & Money. While driving undistracted, drivers earn points to redeem at local businesses. SAFE 2 SAVE has partnered with businesses across Texas and adding more throughout 2018. SAFE 2 SAVE also engages businesses, organizations and schools with safety presentations and competitions to change the attitudes and behaviors towards distracted driving. Use the code hellowoodlands to receive 500 points.
SAFE 2 SAVE will be at Philanthropy in Market Street The Woodlands on Saturday, March 3 from 1-5 with the Distracted Driving Simulator.
For more information, please visit safe2save.org or contact smills@SAFE2SAVE.org plus follow SAFE 2 SAVE on Facebook, Instagram and LinkedIn.
Source: Shannon Mills, SAFE 2 SAVE