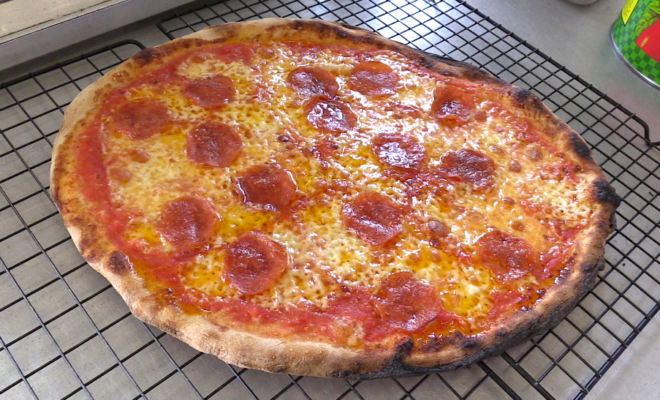 Food & Drink
VIDEO: Meet Chef Daniel Swinford of Pappa Aldo Cucina Rustica
By |
What started off as a dream of owning a family business, turned into a reality for Chef Daniel Swinford and his wife Teresa. Join us on our visit Pappa Aldo Cucina Rustica and meet Chef Daniel Swinford as he creates fresh authentic Sicilian recipes inspired by his mentor Chef Aldo El Sharif and giving some of his dishes a Cajun Creole flair!
Special thank you to Steve Head and the Texas Premier Mortgage team for highlighting this local business to share with our community! Learn more at https://bit.ly/HelloSteveHeadTeam.
Over a year ago, Daniel and his best friend of 38 years, Lee Webb, started on a journey of bringing their joy and love of cooking to the Farmer's Market on Tamina Road, cooking their delicious wood fired pizzas out of a brick oven trailer. Their pizzas were a hit, so much so that we went from a trailer to a brick and mortar, but in the end decided that they wanted to be able to share their love of food to as many people as possible which led to the food truck, named Pappa Aldo Cucina Rustica, after Daniel's mentor, Chef Aldo El Sharif.
Pappa Aldo Cucina Rustica's menu features wood fired pizza with homemade hand tossed dough and signature sauce made fresh daily such as Margherita, Pepperoni, Pappa's Sweet Fennel Sausage, Mamma's Sunday Meatballs, Pineapple Express to Mexico, Feast & Flame, and Carnivores Delight. They also offer Pappa's Shaved Sandwiches named the Cousin Vinny, Manzo, Frenchy, Red Flyer, and Dumpster Fire.
The local food truck serves Daniel's delicious creations daily at Hangar 9 Wake Park and visits other venues, private parties, corporate events, birthday parties, and more. Visit Pappa Aldo Cucina Rustica at their usual spot, have them attend and cater one of your special events, or even sign up for cooking classes.
Be sure to follow their Facebook page at Facebook.com/pappaaldocucinarustica for a chance to win a free pizza every Sunday! Learn more by visiting their website at www.pappaaldocucinarustica.com.