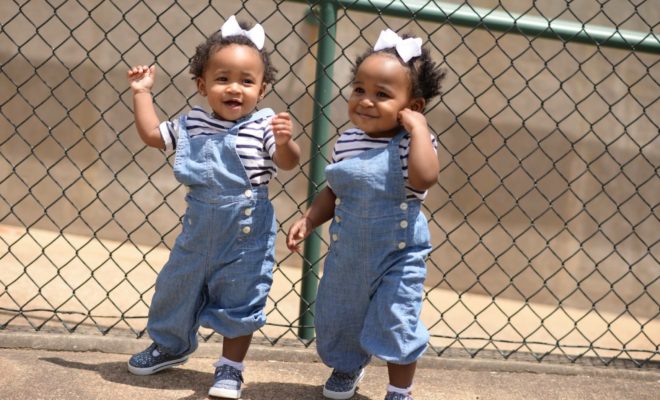 Calendar
Local Family founds Baseball for Babies to help Premature Babies
By |
9 years ago, Angelica Sinisi Amaro celebrated with her brother and sister-in-law as their daughter McKenzie was born. MacKenzie was premature like many, but was born at 28 weeks and weighed only 1 pound 4 ounces. Sadly, she passed away after fighting hard to survive after 19 days.
In watching McKenzie fight during her short life, Angelica realized just how precious life truly is. She made a promise to McKenzie and herself to do everything she could to save other babies like her niece. Angelica founded the nonprofit organization Baseball for Babies™ to raise funds for the research and support needed to fight prematurity and keep preemies alive.
Jenny Kelley of Hello Woodlands and WoodlandsHits.com's Holly Price interviewed Angelica Sinisi Amaro and her brother Vincent Sinisi to talk more about Baseball for Babies™, their mission, and upcoming events.

Baseball for Babies™ will be hosting a Spirit Night on Monday, August 21 from 4 to 8 p.m. at Torchy's Tacos in The Woodlands. Show the flyer below to help raise funds for Baseball for Babies™ during the event.
The Fourth Annual Baseball for Babies™ will be held on Tuesday, August 22nd at Minute Maid Park in the Nationals vs. Astros series. Enjoy a baseball game while benefiting premature babies or contact the organization directly to donate tickets to underprivileged children. If 1,000 tickets are sold by Monday, August 21, premature twins, Madison and Morgan Vania Tutt Thompson, will get to throw the first pitch of the game. Learn more about the event and purchase tickets at https://groupmatics.events/group/bballforbabies.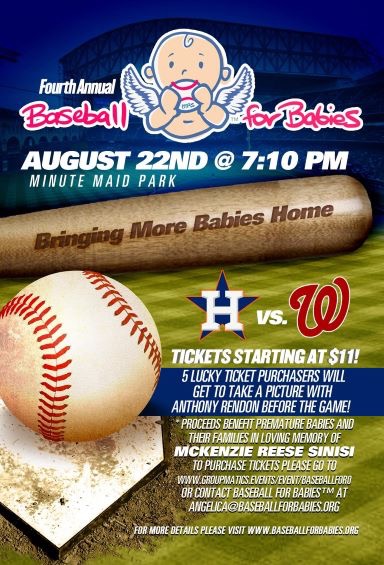 Visit website to Baseball for Babies™ learn more and get involved at https://baseballforbabies.org/