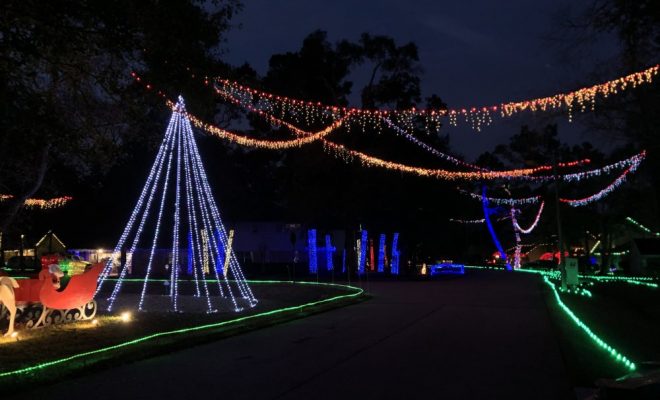 Photo by: Tiffany Marascio
Lifestyle
Christmas Lights in The Woodlands Area
By |
Grab your family and friends and head out for a drive (or walk) to enjoy these festive Christmas lights around town. The Woodlands area has some truly impressive and creative Christmas light displays, and some are even coordinated to music. Get in the Christmas spirit by visiting one or all of these amazing Christmas light destinations!
THE WOODLANDS
---
Alden Bridge
Bethany Bend Dr Map
Crisp Morning Circle Map
"Whoville" (June Breeze Pl) Facebook

Be sure to check the Facebook page for "Whoville's" Hot Chocolate Night.
---
Cochran's Crossing
---
Creekside
---
Harper's Landing
Dodd Family Holidays (Knightsbridge Dr) Facebook

Dodd Family Holidays' animated light and music display has been operating every Christmas since the house was built in 2001.
Dates: November 30, 2019 to December 28, 2019
Hours:

6:00 pm – 10:00 pm, Sunday – Thursday
6:00 pm – 12:00 am, Friday – Saturday

Radio Simulcast Station: 95.1 FM

---
Indian Springs
Indian Springs Village Association 2018 Holiday Lighting Winners
Golden Place Map

Voted Indian Spings' Best House in 2018, this home has over 73 separate decorated Christmas trees on display, a snowflake walk, and musical bells. The setup required over 50 hours of assembly and several storage units.
Woody Wonderland (Forge Hill Pl) Website

The display has over 45,000 lights, nearly four miles of cables, integrated DMX and RGB technologies and theatrical style flood lights with moving heads and continues to grow every year.
Radio Simulcast Station: 95.1 FM
Big Red Button: The Big Red Button is walk up and vehicle accessible during off-show hours, 9:30 am – 5:00 pm. Come by and press it for a surprise, anything from music to snow to bubbles.
Tree Ornament: Pick up a tree ornament from the display, take it home to decorate and return to hang it on the special tree.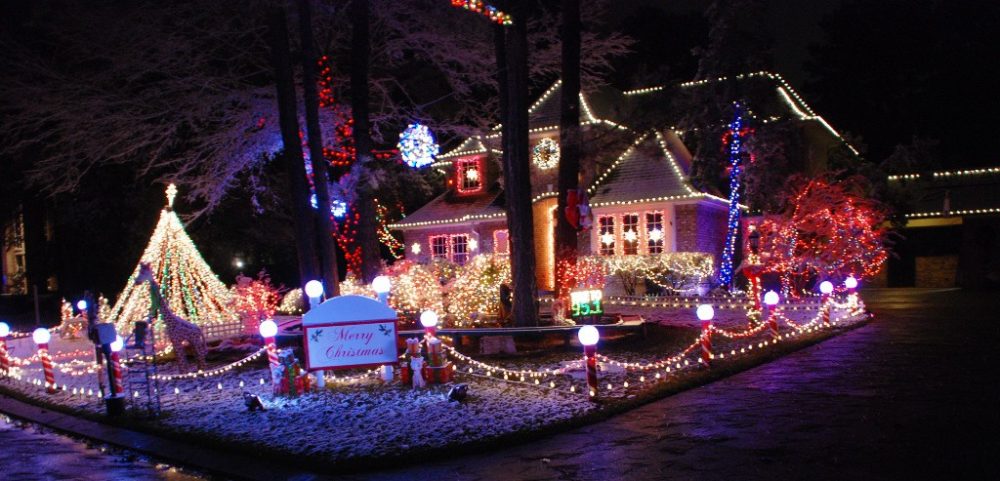 ---
Panther Creek
Indian Clover Drive Map

The show includes 10,000 lights synchronized to music and animation.
Dates & Times:

6:00 pm – 9:30, Monday – Thursday
6:00 pm – 11:00 pm, Friday – Sunday

North Buck Ridge Map
Tangle Brush Drive (Glen Loch) Map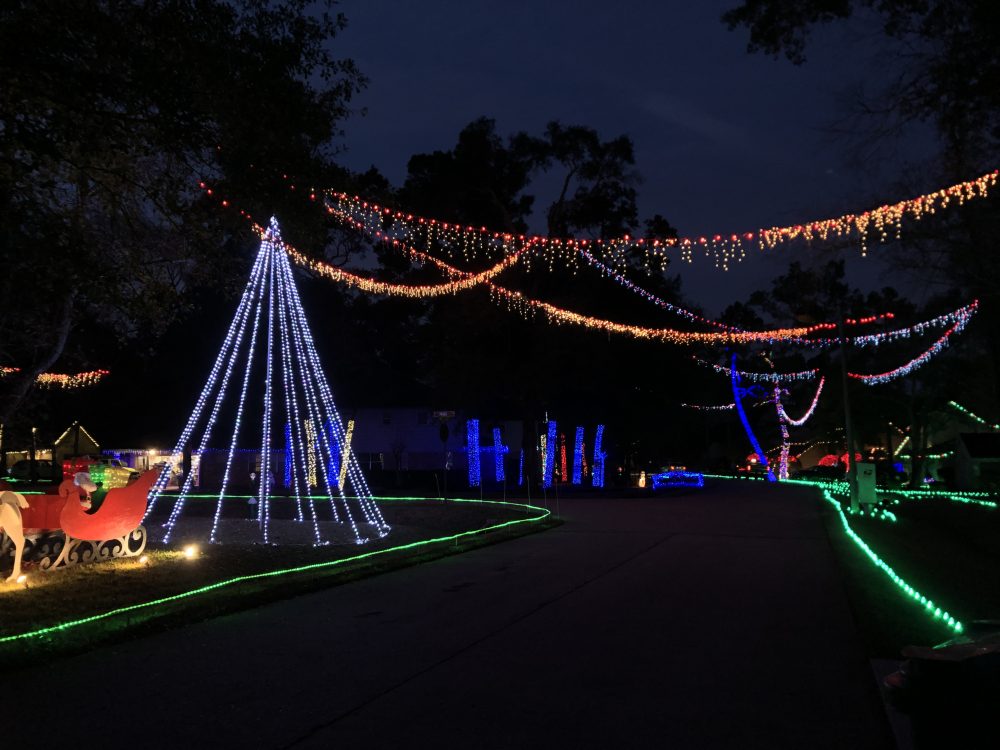 ---
SPRING
Schultz Family Lights (Rose Dawn Ln) Website

Dates & Times:

6:00 – 9:30 pm, Sunday – Thursday
6:00 – 10:30 pm, Friday – Saturday
---
TOMBALL
---
Nite of Lites (Prestonwood Forest) Website

The Nite of Lites event typically begins on the second weekend in December and runs through the last weekend in December.
Residents and guests can vote for their favorite home online for recognition in the special "People's Choice" award category. Homeowners participate in friendly competition for a variety of individual and block recognition categories which are awarded by a committee of guest judges.
---
MAGNOLIA
Gullo House (Old Hockley Rd) Map
---
Please remember to drive safely and abide by trespassing laws. Happy sightseeing!
---
UPDATED December 10, 2019 at 1:30 p.m.