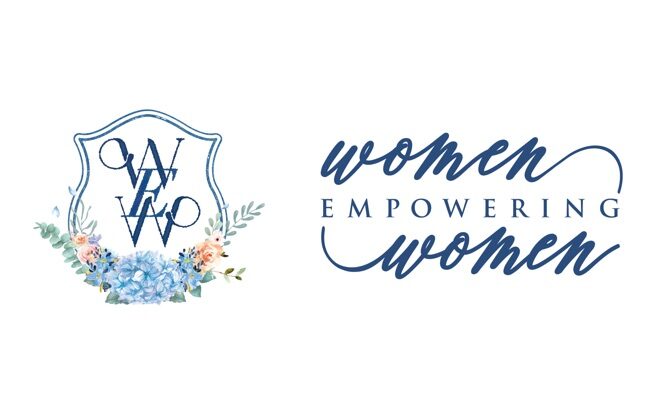 Events
2023 Women Empowering Women Luncheon Benefiting the Interfaith Community Clinic
By |
THE WOODLANDS, TX – Plans are underway for the 2023 Women Empowering Women Luncheon. Presented by Waste Connections, the luncheon will be held at The Peach Orchard on Thursday, January 26, 2023, with doors opening at 10:30 am. The event chair for the 2023 Luncheon is Taylor Handfelt, owner and principal designer of Piney Rose.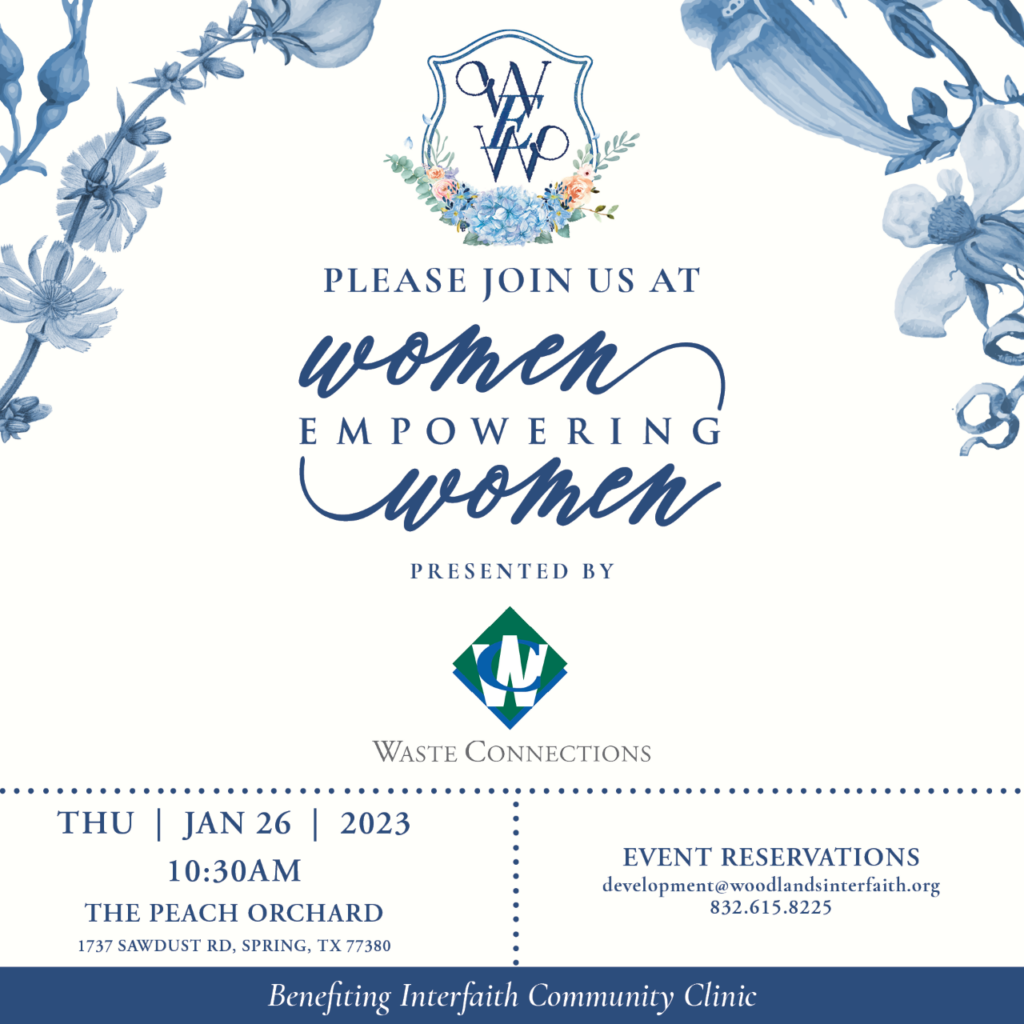 The 2023 event will feature a Philanthropy Market where guests will be able to shop for a cause. The market will be a curated shopping experience featuring local businesses. The vendors will donate 15% of their proceeds from the day back to the Community Clinic. Guests will take a break from the market to enjoy a powerful program where they will learn more about the Clinic, hear patient stories and honor women in the local healthcare industry. Guests will also enjoy a lovely lunch with their friends and co-workers provided by local restaurant, TRIS.
"Our Charity Clinic focuses on serving the needs of our uninsured neighbors who otherwise would not have access to quality healthcare. After the last two years, I think we can all agree on the importance of building a healthier community. We thank all of our sponsors and supporters who allow us to heal our neighbors and to Taylor Handfelt for her vision and creativity, rebranding this incredible event," shared Missy Herndon, President, and CEO of Interfaith Community Clinic.
"I am so honored to be the 2023 Women Empowering Women Chair. I love Interfaith and all the things they do for our community, but I especially love the Interfaith Community Clinic. This year, we have incredible things planned! This luncheon will be an awesome event to bring your friends and family. I am bringing my Mom and my Mother-In-Law and a table filled with friends. I love being able to come and have community with other women. You can by your tickets online now," said Taylor Handfelt, 2023 Women Empowering Women Chair.
Proceeds from the Women Empowering Women Luncheon benefit Interfaith Community Clinic, the only charity clinic serving all of Montgomery County. The Community Clinic opened its doors in 1996 to meet the medical needs of the uninsured population. As the needs of the community have grown, so have the services offered at the clinic. Today, the clinic continues to provide quality basic medical and dental care, counseling and patient services to individuals in need. A volunteer staff of licensed physicians, nurses, medical providers, dentists, dental assistants, dental hygienists, as well as translators and support personnel work together to provide patient care.
Programs are provided free of charge and are funded by the generous financial support of grants, faith-based organizations, businesses, civic groups, and individuals. For more information on the Clinic, please view www.interfaithcommunityclinic.org or call 281-364-7889. For details on the Women Empowering Women event, please call the development office at 832-615-8225 or visit www.interfaithcommunityclinic.org/wew-23.