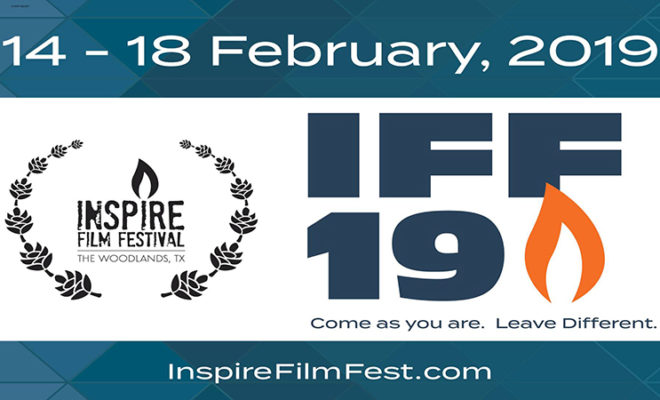 Art & Culture
2019 Inspire Film Festival Passes Now on Sale
By |
THE WOODLANDS, TX – The third annual Inspire Film Festival (IFF), is right around the corner and promises even more amazing films, events and special guests than last year. The theme is "Game Changers" and will feature stories about people and events that changed the game for communities at home and around the world.
Just in time for the Holidays, festival passes are now on sale at the festival's website, InspireFilmFest.com. There's no better gift for the person who has everything than a pair of passes for a long weekend of good films about good people doing good things. Passes sold out last year.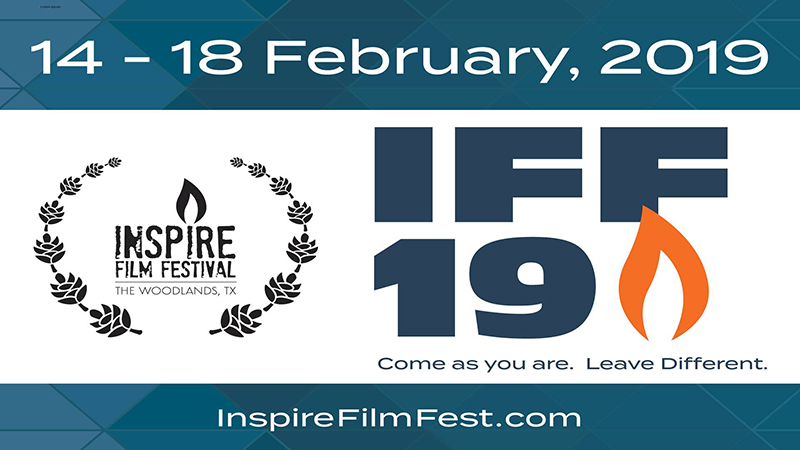 Jane Minarovic, the festival's founder, is a Woodlands resident, University of Texas graduate, and filmmaker. Her mission is to bring some of the world's best documentary films, filmmakers, and guests to The Woodlands and to build an event that will continue to inspire this community for years to come.
"I'm grateful for the support of The Woodlands business community and residents for helping make The Inspire Film Festival a great success," said Minarovic. "Our goal is to create a weekend where residents and visitors of The Woodlands will be entertained by a diverse slate of films from all over the world, and be inspired to start a conversation or take action on some of the issues portrayed in the films."
Thanks to the generosity of sponsors, this five-day event will continue to grow, adding more films, featured guests, and special events.
In addition to the screenings at the Cinemark Theaters, IFF will introduce a second state-of-the-art pop-up theater at the Event Center at The Cynthia Woods Mitchell Pavilion.
The festival's official kickoff begins Thursday, Feb. 14, 2019, with an open-to-the-public screening of short films under the stars at Waterway Square. The full-length films begin on Friday, Feb. 15, 2019, and are shown throughout the weekend. Thanks to a strategic partnership with 30 Degrees North, an Inspire Film Festival app provides a guide to the film schedule and other activities to be held throughout the weekend.
The Inspire Film Festival is a 501(c)(3) organization and would not be possible without the help of generous sponsors and donors and a group of incredible volunteers who work throughout the year to produce this multifaceted event.
For more information on the 3rd annual Inspire Film Festival, please visit www.InspireFilmFest.com. For sponsorship opportunities, please contact jane@minarovic.com.